Web Launch Party
Recently we had the privilege of hosting a modest launch party for our firm in a space of our own design.  Our wonderful clients, for MPower Yoga graciously allowed us to utilize their space to show off our work and newly launched website.  It was truly humbling and uplifting to be able to share what we do in this way.  The reward of being in a finished space of our own design is hard to match, the recognition of all of the hard work from other parties which made our creative dreams reality is grounding.
So we are writing this post to celebrate our successes in the past year, but more importantly to thank all those who have played a role in propelling our little work family along in our many ambitions.  We couldn't be happier with all the wonderful people we've had the privilege of working with clients, contractors, and consultants alike.  We are proud of what we have accomplished together, and can only hope to continue on in these successes.
Thank you for encouraging our dreams, supporting our work, and celebrating the fruits of our labor with us.  It was a beautiful time.
 From left to right:  Ben Althoff of Be The To Studios; Dan Reed, blogger for Just Up the Pike; and Lacey Anthony, Architectural Designer for J. Neal Design
Candid shot from mezzanine level barre studio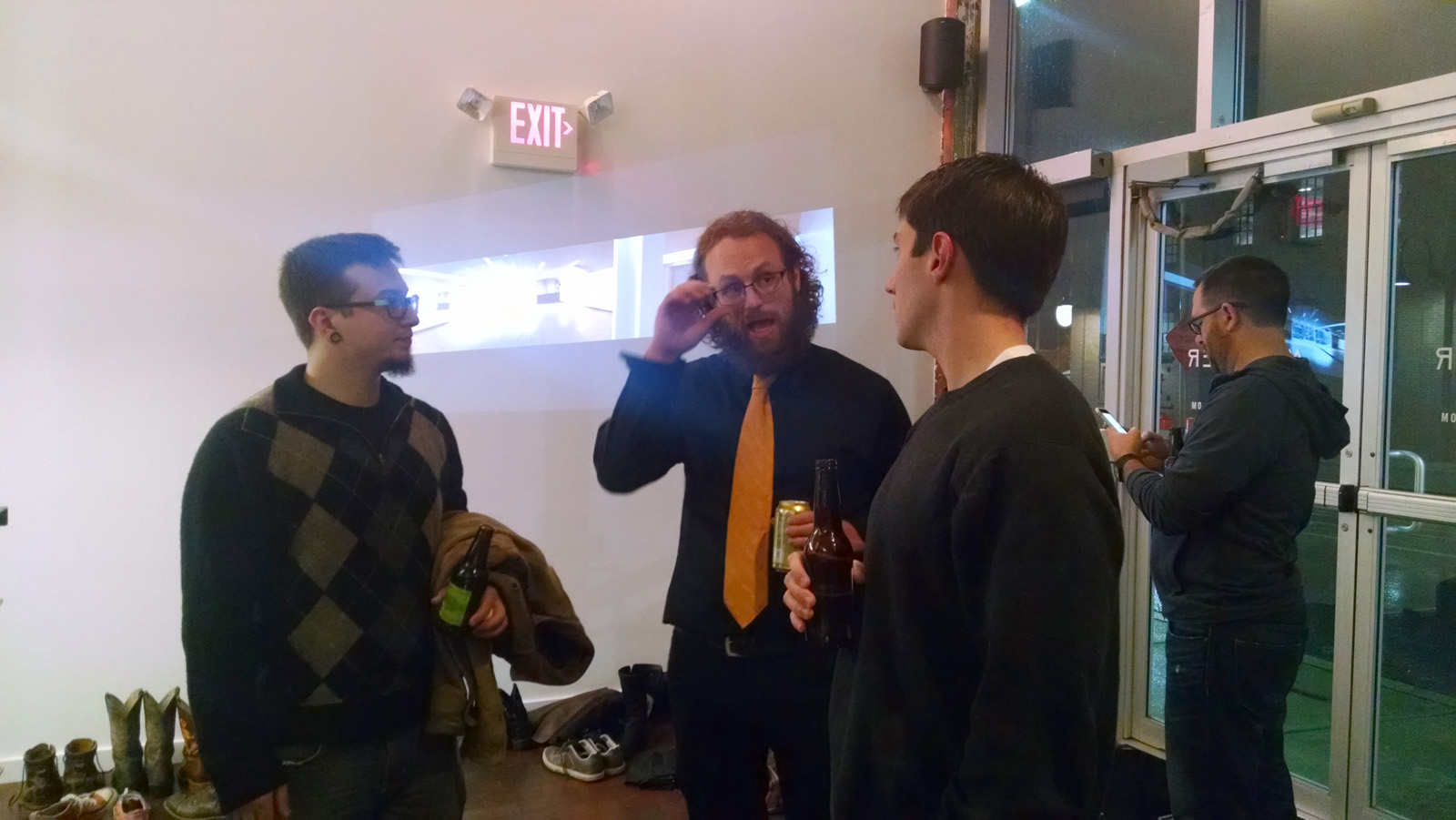 Firm Principal (center) Jason Neal catching up with friends 
 Great conversations in the 'Sexy Lounge'
Clients, consultants and friends alike 
 Firm owner Jason Neal (left) with a recent client